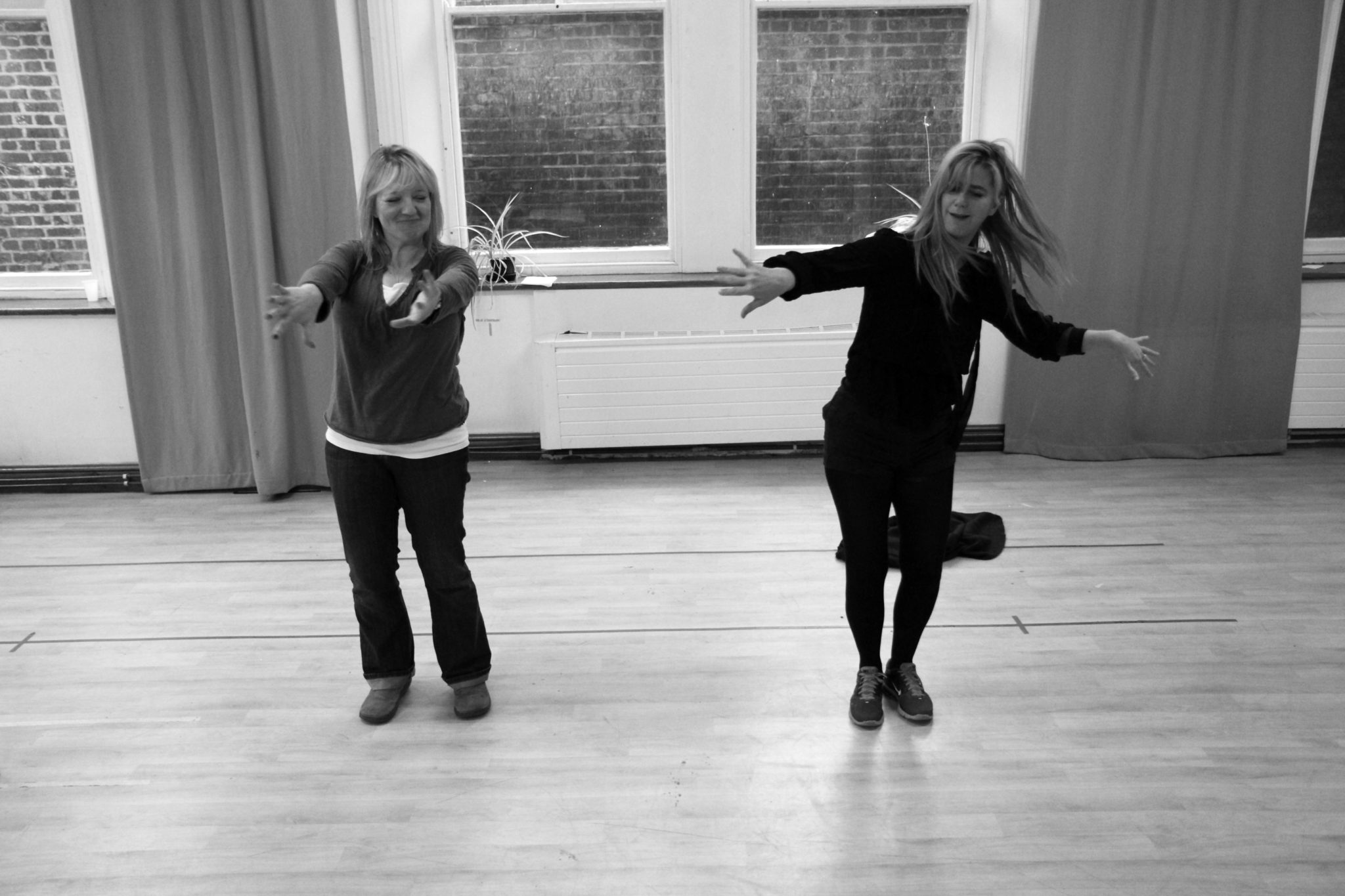 26 Apr

Spoonfed – 4 stars

The opening scenes of Third Finger, Left Hand bring out the cynic in me. As Imogen Stubbs and Amanda Daniels delight in relating stories of their childhood to each other I get frustrated. This is a childhood they shared, is there really that much joy in retelling every detail to someone who already knows them? Ten minutes in as motown tunes start to make up the soundtrack, my cynicism melts away and I don't really care.

As sisters Niamh and Grace, Stubbs and Daniels draw us into two takes on a shared family history. They conjure their fierce father, their beautiful mother and their cheeky brothers. They process their imaginative childhoods, violent episodes in adolescence and a painfully restrictive ascension into  adulthood. And yes, they are talking to each other but in this debut from writer Dermot Canavan, they make a point of addressing themselves. So when Niamh tells us she knows her father singled out Grace for punishment, it's a bit of a reckoning for Niamh and that's uncomfortable to watch.

Thankfully, Canavan embraces every dimension of his characters; their games as children, the solace they find in dancing, the friends they make and of course, boys. He also looks at their adoration for their long-suffering mother and their love-hate relationship with their powerful father. Revealing the consequences slowly, he takes us through their brutal emotional family structure rooted in '60s family ideals. These are the kids whose parents skipped the sexual revolution. In a way, it's the working-class antithesis to Mike Bartlett's very middle-class Love Love Love (and it's about time too).

At a few points I'm curious about Niamh and Grace's brothers who, being male, seem to have had it much easier. So I'm glad to read that Canavan was inspired by the turbulent but enduring bond between his sisters Aron and Gráinne. It means this is really from the brother's point of view which makes it revelatory on a whole other level, one that's a joy to savour long after the curtain falls on two gutting performances by Amanda Daniels and Imogen Stubbs.