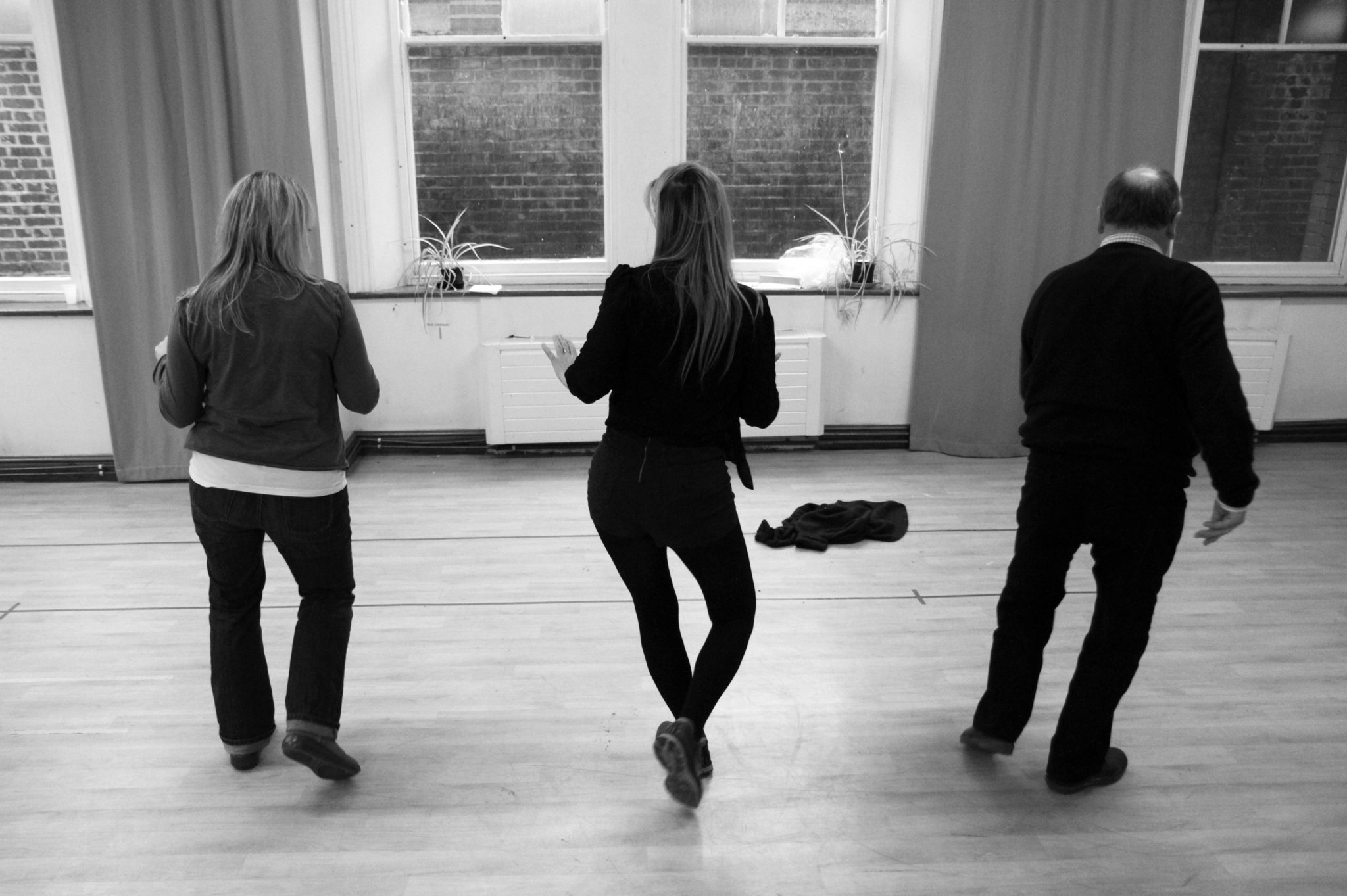 26 Apr

The Stage

Dermot Canavan describes himself as "a blunt Northern man with a good ear and a decent pencil". A sometime actor, he wrote this two-hander when his friend Amanda Daniels was looking for that elusive thing, a new play with meaty parts for women, especially middle-aged ones. An early, shorter version of Third Finger, Left Hand was first seen on the Edinburgh Festival Fringe a few years ago with Daniels in the role of Grace, to which she returns here, joined by Imogen Stubbs as Niamh.

Imogen Stubbs and Amanda Daniels in Third Finger, Left Hand at the Trafalgar Studios, LondonPhoto: Tristram Kenton

Grace and Niamh are two sisters growing up in the 1970s. They fight, get beaten up by their dad, love their mum, watch Top of the Pops, eat chips, galumph about as "galloping white horses" and, most importantly, dance to Tamla Motown and Northern Soul. Martha Reeves and the Vandellas singing Third Finger, Left Hand becomes a theme tune for their adolescence.

Canavan is right – he does have a good ear. He captures the wonder and fear of childhood, conjures nostalgia for Fray Bentos and Milk Tray and brings to vivid life a tortoise's funeral and a mother's romantic dreams. In middle age the two women sift through snaps of earlier times and re-enact remembered incidents – shivering in the sea at Blackpool, sneaking out to dance all night at Wigan Casino, being dragged home by the hair for talking too long to boys.

Niamh is the older sister. Naughtier than Grace, she gets away with more, even pregnancy. Imogen Stubbs, blonde hair flying, hurtles around the stage, effortlessly changing from bossy child to sassy dancer to wasted patient, managing at one point to act out her father's beating so that we seem to see both aggressor and victim. Amanda Daniels is equally good, timing her comic lines to perfection and slipping easily into other characters to flesh out a story. When it is her turn to be beaten – for lying to cover up for her sister's absence – Daniels conveys simultaneously her mother's horror, her father's fury and her own pain.

There is a rift later when their mother dies of cancer and Niamh, ill herself, chickens out of her filial duty. But the potentially solemn moments are not the memorable ones. In fact, illness and death – even adulthood – don't stand much of a chance in capturing any attention given the larger-than-life exuberance, the energy of the writing and the relish of the acting in the scenes of highly imaginative, if often violently repressed, childhood and teenage rebellion. The falling out and loss seem tacked on to scenes chronicling a very believable sibling relationship.

Ian Talbot's pacy direction emphasises the deep connection between the two girls within the context of a family which seems always just out of sight. The dance sequences are given proper joyous emphasis.

Perhaps Dermot Canavan, who has drawn on memories of his own sisters, should sharpen that "decent pencil" and come back to this piece yet again. It feels like a very promising work in progress which hasn't quite found its final form. When the poignancy of the sisters' adult experience matches their vibrant engagement with life, this will be some play.